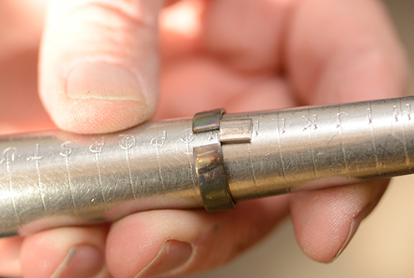 Learn about Ring Resizing
Whether you need to go a size up or a size down, ring resizing guarantees you'll never have to go long without wearing your favorite rings. We can resize almost any ring and get it back to you quickly. The subtle shift in band size will likely be imperceptible to the naked eye unless you need to move more than a few sizes up or down. We will happily resize rings bought both at our store and elsewhere. Please note that due to certain metal types and designs, not all rings can be resized.
Schedule an Appointment for Ring Resizing
Complete the form below to schedule an appointment for this service. Please state that you are interested in ring resizing services and would like to setup an appointment as well as your desired date and time. A member of staff may follow up to confirm.